Thunderstorm W813A 1×3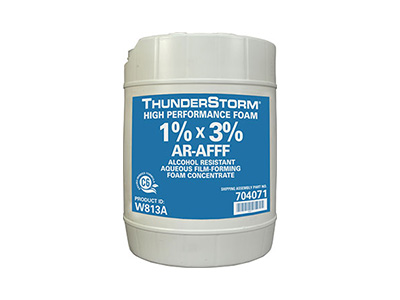 THUNDERSTORM W813A 1×3 AR-AFFF (Alcohol Resistant Aqueous Film-Forming Foam) Concentrate from WILLIAMS FIRE & HAZARD CONTROL delivers exceptional firefighting performance, continuing the renowned heritage of THUNDERSTORM products. THUNDERSTORM W813A Concentrate combines fluoro- and hydrocarbon-surfactant technologies to provide superior fire and vapor suppression for Class B, polar solvent and hydrocarbon fuel fires. This synthetic foam concentrate is intended for forceful or gentle firefighting applications at 1% solution on hydrocarbon fuels and gentle firefighting applications at 3% solution on polar solvent fuels in fresh, salt, or hard water.
Download our datasheet below!