Purple K Dry Chemical 9335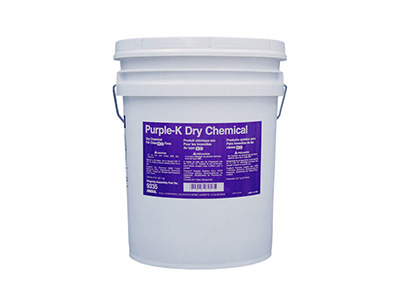 ANSUL® Purple-K dry chemical agent may be used to combat fires in flammable liquids, gases, and greases (Class B) including such fires when involved with energized electrical equipment (Class C). Because of its excellent fire fighting effectiveness, Purple-K agent is widely used in the petroleum industry and in other areas where the fire risk is high. Purple-K agent is available in hand portable and wheeled extinguishers, large stationary units, mobile units, and various fixed nozzle piped systems.
Download our datasheet below!